Home Based Business: Retail vs Service vs Network Marketing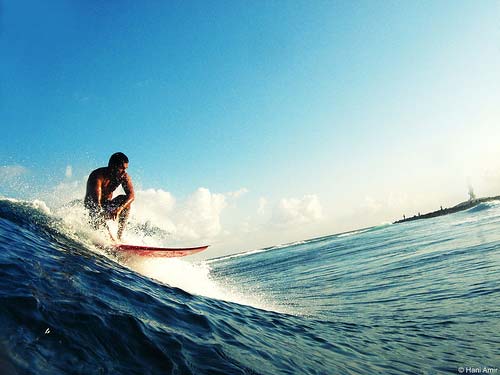 With the state of the economy where it is today, a lot of people are looking at starting their own home based business.
I will focus on 3 main categories of business that I have personally operated over the past 10 years and can be operated as a home based business. When I say operated, I mean that a majority of the administration work is done from the comfort of a home office.
Lets have a look at the different categories and my opinion of each.
Operating a Retail Home Based Business: Online or Offline
Retail is just plain tough. Yes there are some success stories out there like Wal-mart, Starbucks and Victorias Secret, but getting that big is not for the faint of heart.
When starting out, if your store is small and has no office space, ALL of your administrative duties should be done at home and qualify you as a home based business.
Retail takes a lot of time and capital to do it right. Our little 204 sq ft mega-store took almost $30k to get up and running and with the store open no weekends there was definitely little time for anything else.
Managing inventory is almost a whole other business in it's self. Inventory should be counted on a regular basis because shrinkage (theft) is going to happen. I would recommend a minimum of every other month unless your store is very small. Some stores require inventory to be done every month. This is a very time consuming and tedious task.
Until you reach profitability, it is very difficult to be an absentee owner with any type of retail, whether it is online or offline.
Even a small franchise, such as a Subway, can run $110k plus.
Retail has become my least favorite category of business.
Operating a Service Related Home Based Business
A service business, such as landscaping or accounting, can be started fairly easily. You can get the word out about your business and with a few referrals, be up and running within a few weeks.
Depending on what business you are in there may be training available from a vocational school in your area.
A service business, like most small businesses, can easily be operated from a home office. All of the administration is done in your home office so it has no problem being categorized as a home based business.
Service businesses are tough to grow past a certain point before you are forced to start hiring employees to help the increase in business.
Our detailing company, started small and then was scaled up as we grew. This is the case with almost all service business operated from home, including landscapers, plumbers, pest control and bookkeeping services.
If you try to go it alone you can only achieve a certain amount of success because there are only some many hours in a day.
The start up costs for a service business can vary widely based on the amount of equipment you need to perform your job. Obviously a bookkeeper requires less to up and rolling than a landscaper.
Our simple auto detailing service cost almost $20k to start!
Have to stop for a minute and mention the blokes at expose studios. The next few paragraphs wouldn't have been possible without their input. They're a reputable wedding photographer in Toronto in Ontario and they were happy to give me a bit of an education on the subject I'm writing about. If you're in need of their services, check out their site at http://www.exposestudios.com. OK, back to it!
Operating a Network Marketing Home Based Business
A network marketing business is by far the easiest of all categories to get up and running. The startup costs can be as little as $25! More on startup costs later.
You can literally find a company that has a product you like and be up and running that afternoon. Most network marketing companies have fantastic sales and marketing training available for free once you get signed up.
Network marketing has come a long way over the past 40 years. There are companies involved in almost every product out there from health and wellness to financial services.
Gone are the days of being invited to a friends house for dinner and surprise, surprise, you find out you are at an Amway meeting (hate to pick on them because they are a great company, but it's true).
Network marketing gets a bad rap because of the attrition rate, but let's be honest. Are you more likely to work a business harder, and not give up, when you are only in it $25 or if you are going to be out $30,000? You get my point. They use the term, not enough skin in the game and it is absolutely true. I'm pretty certain that if you we're going to lose $30k after quitting at the end of the month you'd be a lot less likely to quit.
Home Based Business Conclusion
All of these businesses are capable of giving an owner a great return. There are success stories in every category.
There are successful retail stories from companies Starbucks to Subway and some smaller retail stores as well.
In the service industry, some companies got started in peoples garages and grew into multi-million dollar industries.
Network marketing has been around for over forty years now and has created more millionaires than almost any industry on the planet.
Having your own home based business is the best way to take advantage of the tax benefits that the government allows people that run their own business.
Let me ask you this.
Are you more likely to be down-sized by an angry supervisor who feels unappreciated by the corporation you both work for or by you?
Start your own home-based business today and take your future into your own hands.
It just about slipped my mind, but Let me thank Donnas mortgages for their assistance with this post. I was talking to Donna there and taking notes at the same time. I had a rough draft done by the time I got off the phone. Anyway, should you need a fantastic residential mortgage agent in Burlington pay a visit to http://donnasmortgages.com and find out what they have to offer. Until next time!
Sources
http://stevechittick.ca - Your grammatical skills are extraordinary!
http://concept-marketing.com/ - Extremely appealing website.

Posted in Business Other Post Date 02/12/2015

---